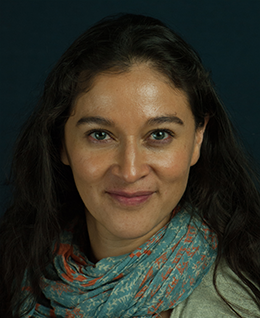 Education
: Master of International Counseling Psychology
Institution
: Alliant International University
Area of Specialty
: Family Systems, Diversity, Acculturation, and Trauma
Languages
: English, Spanish
In September 2007, Argelia Chavez was sponsored by Sea Mar. She obtained a Work Visa thanks to Sea Mar. She worked for seven years as a Mental Health Therapist. Eventually she decided to move to Mexico to earn her Master of International Counseling Psychology from Alliant International University; campus Mexico City, specializing in diversity and systems. Argelia Chavez Sanchez is back at Sea Mar and currently works as a Child and Family Therapist.

Prior to joining Sea Mar, Argelia earned her Bachelor of Science in Psychology from The University Del Valle de Mexico, in Mexico City, graduating with honors. She had a private practice until she decided to move to the States.

Argelia has always had a positive attitude and cares for the populations she works with. She enjoys working with children and their support system. She finds working with adults rewarding as well. She has focused her clinical career on diversity, issues with acculturation and trauma. Argelia recently traveled to Cambodia as part of group of professionals and students to provide a three day workshop focusing on interventions with families at the Royal University of Phnom Penh.

Besides her professional skills, Argelia has other passions including hiking, camping, and traveling. Argelia enjoys yoga which has become part of her self-care.