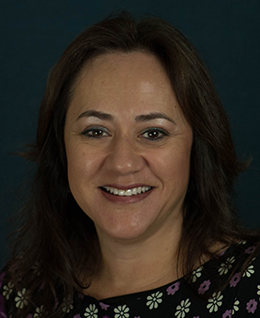 Education
: Human Services
Area of Specialty
: Chemical Dependency
Languages
: English, Spanish
Blanca Ibarra Garcia started working in Sea Mar Behavioral health as a volunteer in year 2000 while attending school to get her Certification as a Chemical Dependency Professional. She became a Sea Mar Employee as Case Manager / CDPT she is currently working as a Chemical Dependency Professional in the Monroe Site. She also worked as a Behavioral Interventionist in Mukilteo School District.

Blanca enjoys have the opportunity to treat the dependency issues of patients and to help them to understand addiction. Blanca will help them to find new ways of dealing with difficulties in their lives without relying on alcohol or chemicals to mask their original problems. As a professional she also works with the families of the patients to help them understand the rehabilitation.

In Counseling Blanca like to use some of the following approaches: Cognitive-behavioral therapy, which helps patients recognize, avoid, and cope with the situations in which they are most likely to use drugs. Multidimensional family therapy, which addresses a range of influences on their drug abuse patterns and is designed to improve overall family functioning. Motivational interviewing, which makes the most of people's readiness to change their behavior and enter treatment and Motivational incentives, which uses positive reinforcement to encourage abstinence from drugs.

Blanca enjoys outdoor activities like hiking, camping, fishing, playing soccer and running. She also enjoys music attending concerts and playing guitar. Couples of her personal values are Family and Friends quality time and respect others. Her favor word is "Integrity"