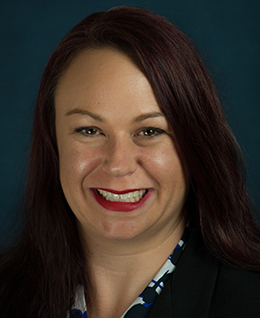 Education
: Master of Arts in Psychology in Child, Couple, & Family Therapy
Institution
: Antioch University Seattle
Board Certification
: Licensed Marriage & Family Therapist and Supervisor
Area of Specialty
: Infant & Early Childhood Mental Health; Child Mental Health Specialist
Cassandra has been providing families, children, and adults with behavioral health therapy services for over the past 8 years. Her specialities include, and are not limited to: Trauma, Attachment, Infant and Early Childhood Mental Health, Cognitive Behavioral Therapies, and Dialectical Behvaioral Therapy. She has been practicing in community mental health for the majority of her career, with a passion and dedication to serving populations who are typically marignalized and underserved.

Currently, Cassandra supervises the clinical team in Bellevue Behavioral Health at Sea Mar using Reflective Supervision and Symbolic-Experiential Supervision Models. Cassandra is also currently pursuing her Chemical Dependency Professional certification as a Trainee currently, enhanching her education and treatment of mental health and substance abuse issues.

In her spare time she enjoys her family, dog, nature, and music. Her current favorite quote: "Life isn't about waiting for the storm to pass, it's about learning how to dance in the rain" - Vivian Greene.