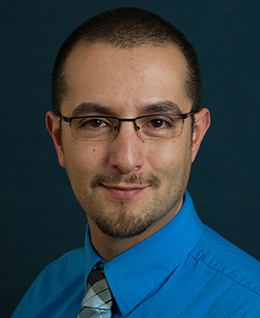 Education
: Master of Science, Mental Health Counseling
Institution
: Central Washington University, Ellensburg, Washington
Board Certification
: National Board Certified Counselor
Area of Specialty
: Children, adolescents, family therapy, multiculturalism/acculturation
Languages
: English, Spanish
Gerardo Martinez-Escobar joined Sea Mar in 2010 as a mental health therapist in Washington State and has been a National Board certified counselor since 2009. He has worked as clinical supervisor at the Seattle Behavioral Health location since 2014 and was promoted to program manager of the Lynnwood Behavioral Health location in 2016.

Gerardo is a licensed mental health counselor, and is designated as a mental health professional, child mental health specialist, and ethnic minority mental health specialist.

Born in Guadalajara, Jalisco, México, and raised in Washington State, he completed his undergraduate degree in psychology and later a graduate degree in mental health counseling from Central Washington University in 2008.

In 2001, Gerardo began his career of service while working with migrant workers and their families. He has a particular interest in understanding the intersections of sociocultural struggles faced by all persons at various stages of their development.

Gerardo's experience includes working as a school-based mental health counselor, crisis outreach case worker, mental health counselor at a children's residential evaluation and treatment center, and outpatient counseling services to individuals, couples, groups, and families. Gerardo has a holistic approach as a professional provider and is respectful of each person's experiences and backgrounds.

In his leisure time, Gerardo enjoys music, film, tennis, yoga, strength conditioning, and occasionally skis during the winter season.