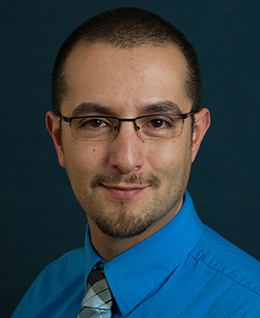 Education
: Master of Science in Mental Health Counseling
Institution
: Central Washington University – Ellensburg, WA
Board Certification
: National Board Certified Counselor
Area of Specialty
: Children, Adolescents, Family Therapy, Multiculturalism/Acculturation
Languages
: English, Spanish
Gerardo Martinez-Escobar joined Sea Mar in 2010 as a Licensed Mental Health Counselor in Washington State.

Born in Guadalajara, Jalisco, México, Gerardo came to Washington State at a young age with his family who worked as migrant & seasonal farmworkers. His family eventually settled in the Yakima Valley. Later on, Gerardo completed an undergraduate degree in Psychology and later a graduate degree in Mental Health Counseling from Central Washington University. He began his career in the helping profession while working in a variety of settings providing support to migrant workers and people from migrant families since 2001. He has a particular interest in understanding the intersections of sociocultural struggles faced by all persons at various stages of their development.

Gerardo's experience includes working as a school-based mental health counselor, crisis outreach case worker, mental health counselor at a children's residential evaluation and treatment center, and providing outpatient counseling services to individuals, couples, groups, and families. As a helping professional, Gerardo has a holistic appreciation for all persons and is respectful of each person's experience and background.

In his leisure time, Gerardo enjoys yoga, skiing, strength conditioning, running, cooking and reading.