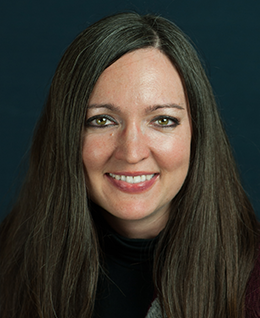 Education
: Master of Arts, Psychology
Institution
: Antioch University, Seattle
Area of Specialty
: Adults, children, and family therapy, multicultural competency
In April 2014, Jamie Slaughter began working at Sea Mar's Seattle Behavioral Health Center as a mental health therapist. She earned a Bachelor of Arts degree in psychology and international business from Ball State University, Muncie, Indiana, where she graduated summa cum laude from the Honor's College.

While in college, Jamie studied abroad in London, which ignited her passion for travel and curiosity about other cultures. Following her graduation, she continued to travel to many countries and continents. In 2007, she traveled to Cape Town, South Africa to complete a volunteer project in which she worked in a soup kitchen and with at-risk youth in a boy's home.

This project inspired her to return to the United States and complete her Master's degree in psychology from Antioch University in Seattle, specializing in child, couple, and family therapy. Her education at Antioch included emphasis on multicultural competency and understanding of systems of oppression and how they impact marginalized populations. Her experience includes working with a variety of populations and age ranges in different settings.

In 2015, Jamie anticipates earning a license as a marriage and family therapist (LMFT). She is a pre-clinical member of the American Association of Marriage and Family Therapists.

In her personal time, Jamie enjoys travel, exploration, connecting with friends and family, reading, watching movies and playing sports.