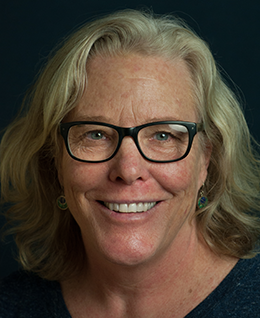 Education
: Master of Education, Counseling and Career Development
Institution
: Colorado State University
Area of Specialty
: Children, adolescents, family and Teaching
Karen Fowler joined Sea Mar in 2014 and works as a Licensed Mental Health Counselor at Seattle Behavioral Health. Karen has been licensed as a Mental Health Counselor since 2009 and a Certified School Counselor (k-12) since 2007.

Karen received her Master's degree in Counseling from Colorado State University in Fort Collins Colorado, and is currently working towards her doctorate in Counseling Psychology at Argosy University in Seattle. Karen is designated as a Mental Health Professional and a member of the American Counseling Association.

Prior to working at Sea Mar, Karen has primarily worked with children and adolescents and their families as a mental health provider in educational settings facilitating individual, family, and group therapy. Karen has experience teaching in the wilderness (wilderness skills, skiing, rock-climbing, leadership, challenge courses) as well as in classrooms (effective parenting, interpersonal effectiveness and psychology).

Karen's approach to counseling is strengths-based and psychodynamic. Karen utilizes mindfulness based approaches in individual and group therapy.

Karen enjoys the adventure of travel and the wonderful people encountered along the way. She has lived in many locations both rural and urban including Hawaii, New England, Madrid, Colorado, Montana and Seattle. Karen has traveled to many places such as countries in Europe, the West Indies, South America and Mexico.

Karen is a parent of 2 children and loves biking, hiking, yoga, being in the mountains and on the water.