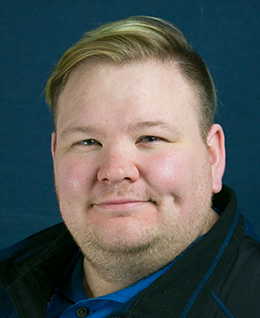 Education
: Bachelor's Degree, Emphasis In Psychology
Institution
: The Evergreen State College, Tacoma, Washington
Board Certification
: National Association for Addiction Professionals (NAADAC)
Area of Specialty
: Chemical Dependency assessments, DUI Assessments, Intensive Outpatient/Outpatient treatment, Deferred prosecution treatment, After Care Treatment Services, Referral to inpatient treatment services
Kelley received his Washington state license while pursuing his Associates Degree in Applied Science Human Services at Tacoma community college in 2014. Kelley obtained his Bachelors of Liberal Art with an Emphasis in Psychology at Evergreen State College in Tacoma, Washington in 2016.

Kelley has been a Chemical Dependency counselor for Sea Mar's Tacoma Behavioral Health Clinic Parenting in Recovery Program since 2018. As a counselor, Kelley provides assessment, counseling, and substance use education to adults. He utilizes Motivational Interviewing Therapy, Cognitive Behavioral Therapy, Solution Focused Techniques, Dialectical behavior therapy, Person-centered therapy, and Gestalt therapy.

Kelley has years' experience in sociology, community development, and chemical dependency. Providing services to a diversified population and to undeserved, high risk individuals that are using drugs and alcohol; has been a passion of his for quite some time. Kelley career experience includes working with at-risk youth in high schools and middle schools, primary community support, case management, assessments, treatment plans, bed placements, and referrals to access medical, social-cultural, educational, and other services.

Kelley has a deep passion for working with individuals with substance use disorders. His goal is to continue providing quality treatment and support for clients he serves. His main objective is to help people become empowered through resources, support, and education.