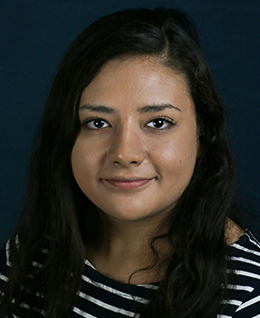 Education
: Associate of Arts and Science
Area of Specialty
: Chemical Dependency (Youth)
Languages
: English, Spanish
Paola Saldana began working at Sea Mar Behavioral Health in Monroe in 2013. While working at Sea Mar, Paola Completed her Associate degree in Arts and Sciences from Everett Community College. Paola has been volunteering at Sea Mar events since she was 15 years old.

Paola believes in advocating for clients, and the community. She works to connect clients to resources they need within the community.

She is an active member of the Monroe Community Coalition. She is currently taking classes at Bellevue College and pursuing a bachelor's degree in psychology.

On her free time Paola enjoys spending time with her friends and family. She also enjoys playing soccer, traveling and exploring the Pacific Northwest with her dogs.