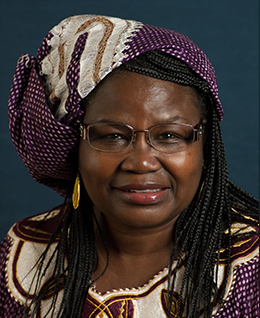 Education
: Associate of Arts, Chemical Dependency
Institution
: Bellevue College, Bellevue, Washington
Area of Specialty
: Adult chemical dependency counseling
Languages
: English, Swahili, Luo
​Perez Adhiambo Seda joined Sea Mar's Behavioral Health department in April, 2014 and currently works at White Center Behavioral Health. Perez is certified as a chemical dependency professional by the National Center for Addiction Counseling.

Due to her deep desire to change the lives of people affected by alcohol and drugs, Perez worked with Seattle's homeless population at the Downtown Emergency Service Center from 2003-2010. During 2010-14, Perez worked for Therapeutic Health Services in Bellevue where she gained valuable experience serving individuals and families impacted by chemical dependency.

Born and raised in Kenya, Perez was trained and educated in Atlanta, Georgia. After moving to Washington, She earned an Associate of Arts degree from Bellevue College, Bellevue, Wash. She recently enrolled at Eastern Washington University and expects to earn a Bachelor's degree in psychology.

During 1996-2002, Perez worked in variety of senior capacities for international organizations such as Life & Peace Institute, (Swedish based NGO in Nairobi, Kenya) dealing with peace and reconciliation covering countries in the horn of Africa. She also worked for Campus Crusade for Christ from 1981-1996 on human capacity empowerment.

During her leisure time, Perez enjoys weekly bible study, entertaining visitors, and providing volunteer service to members of her church community.