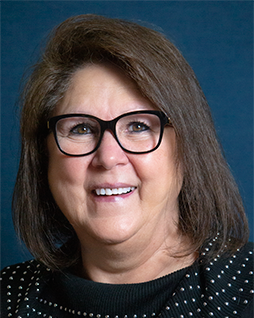 Education
: Certification, Drug and Alcohol Abuse Counseling
Area of Specialty
: Relapse prevention, domestic violence, high-risk juveniles
In March 2012, Permelia Foster began working for Sea Mar as a chemical dependency professional. She works with adult men and women in addiction counseling, facilitating individual sessions and educational classes.

Permelia began her career in 1998 working with chemically dependent and mental health clients at Property intensive inpatient, 1998-2003, Sumner, Wash.

In 2004-2007, she joined Pierce County Alliance, Tacoma, Wash., as a drug court counselor working with high-risk juveniles. In 2008-2011, she counseled clients at Pioneer Human Services, Tacoma, providing intensive outpatient treatment services.

Permelia believes that chemical dependency is a disease and is very powerful if left untreated. Her philosophy of care is to empower clients with education and to help them with self-discipline, coping skills, and setting boundaries. The goal of treatment is to help clients maintain a clean and sober lifestyle so they can become valuable assets to their families and communities.

Permelia spends her free time facilitating self-help support groups, volunteering at her church and with Alcoholics Anonymous, organizing women's summer campouts, sponsoring women in recovery, and spending time with her four children and twelve grandchildren who all enjoy fishing and camping.