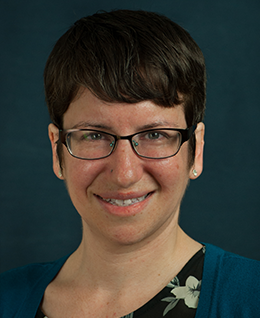 Education
: Master of Arts, Counseling
Area of Specialty
: Art Therapy
Sarah Becker joined Sea Mar's Seattle Behavioral Health Center in August 2015. Born and raised near Chicago, Illinois, she earned a bachelor's degree in studio art from Carleton College, Northfield, Minnesota, in 2000. She moved to Seattle in 2004, and earned a master's degree in counseling with art therapy specialization from Antioch University Seattle in 2015. She is working toward her licensure as a mental health therapist (LMHC).

Sarah is passionate about supporting the resiliency and personal strength of people in residential settings, particularly in times of transition and grief. She has worked for several non-profit organizations, including supportive housing for adults with developmental disabilities, transitional housing for homeless women, and a skilled nursing and rehabilitation facility.

Sarah's therapeutic approach is based on her belief that each of us is an expert in our own life's journey, and that her role as therapist is to serve as a guide along the path. Depending on the needs of each client, she makes use of narrative, solution-focused, cognitive-behavioral, and mindfulness techniques. She views art therapy as being helpful for people seeking relaxation or who want to find a way to communicate what words cannot express.

In her personal time, Sarah enjoys arts and crafts, running, listening to music, spending time with friends, and camping. She also volunteers with the Pacific Northwest Rangers, providing community support, conflict mediation, and crisis intervention at regional Burning Man events.