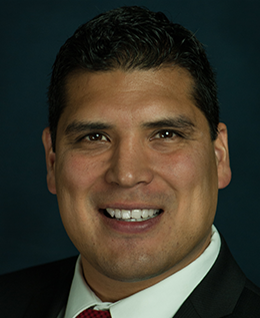 Education
: Doctor of Dental Surgery
Institution
: Temple University
Area of Speciality
: General Dentistry
Languages
: English and Spanish
Dr. Abel Riojas graduated from Washington State University in 2002 with a Bachelor of Science degree in biology. With an affinity for health science, he graduated from Temple University's School of Dentistry in 2006. Since his graduation, Dr. Riojas has practiced dentistry at Sea Mar, proudly serving the communities of Grays Harbor and Clallam counties.

Dr. Riojas is a member of the American Dental Association, and the Grays Harbor Dental Society. As a community health center dentist, Dr. Riojas feels privileged to serve people from all walks of life and appreciates being able to serve patients who speak little or no English.

Dr. Riojas views the practice of dentistry as a life-long learning process, filled with emerging and constantly changing technologies, research quests, and general health science concepts – all for the improvement of oral health.

Dr. Riojas spent the majority of his childhood in Seattle. As Pacific Northwest native, he appreciates the environment and beauty of the Olympic Peninsula area and considers it home. He enjoys outdoor activities and has a relentless desire for adventure.