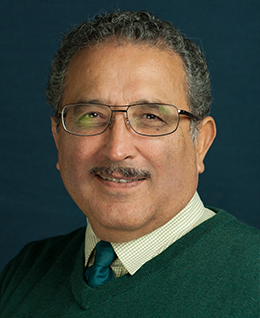 Education
: Doctor of Dental Surgery
Institution
: University of Washington
Area of Specialty
: General Dentistry
Languages
: English and Spanish
Dr. Alejandro Narváez has directed Sea Mar's dental services since 1982. He oversees clinical practice and operations for all Sea Mar dental clinics. His philosophy of care is that all people, regardless of income, race, ethnicity, gender, or sexual orientation, deserve the highest quality health care.

Originally from California, Dr. Narváez was raised in a low-income, bilingual/bicultural family where he learned the value of a strong work ethic. In 1977, he earned a Bachelor of Arts degree from Stanford University and completed an independent internship at Moses Lake Community Health Center where he gained a deep appreciation for the mission of community health centers to help underserved populations.

Dr. Narváez earned a Doctor of Dental Surgery degree from the University of Washington in 1982 and completed a course for general practitioners in orthodontics in 1998. He presently practices dentistry in the White Center and South Park clinics, with a focus on children and limited orthodontics.

Throughout his career, Dr. Narváez has devoted time to many worthy causes and professional activities. He has served on the Washington Dental Service Foundation Board of Trustees since 2006 and he participates in Sea Mar activities and other community events focusing on health care.

When not providing services, Dr. Narváez enjoys jewelry making, carpentry, traveling with his family, and spending time with his grandchildren.