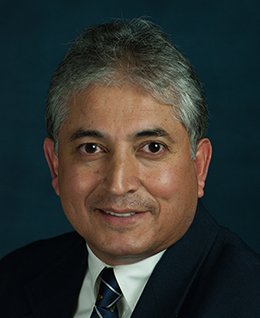 Education
: Doctor of Dental Surgery
Institution
: University of Southern California, School of Dentistry
Languages
: English, Spanish
Dr. Arturo Bravo joined Sea Mar Community Health Centers as lead dentist in Mount Vernon in October 2010. Previously, Dr. Bravo served for 26 years as a commissioned officer in the United States Public Health Service, holding the rank of Captain.

In 1979, Dr. Bravo earned a Bachelor of Science degree from the University of Texas, El Paso, where he attended on a baseball scholarship. He earned a Doctorate of Dental Surgery degree from the University of Southern California's School of Dentistry in 1983.

Dr. Bravo believes strongly in the mission of improving the health of underserved communities by building better systems of care and increasing access to dental care. He has provided direct primary and allied health care to underserved communities in clinics across the United States, including Santa Fe, New Mexico, Wilmington, Delaware, and Wenatchee, Chelan, and Mount Vernon, Washington.

During his military service, Dr. Bravo was deployed for disaster response following Hurricane Katrina and has participated in international health missions in Belize, Guatemala, and Panama. In 2009, he served as USPHS officer in charge of U.S. Navy missions to seven Central and South American countries in direct support of the Presidential Partnership of the Americas.

Dr. Bravo was co-recipient of the USPHS Dental Responder of the Year and was awarded the U.S. Surgeon General's Exemplary Service Medal in 2009. He enjoys golf, fishing, and racket sports in his spare time. He is married and is the father of three children.