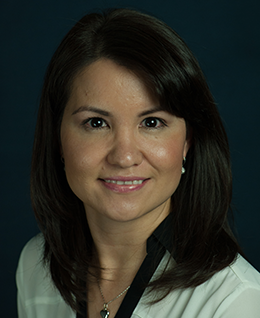 Education
: Doctor of Dental Surgery
Institution
: University of Washington
Residency
: NeighborCare Health Southeast Dental Clinic, Sea Mar CHC, UW Family Medicine/Pediatrics and Foss Nursing Home
Area of Specialty
: General Dentistry
Languages
: English and Vietnamese
Dr. Cam Do has been a dentist at Sea Mar CHC since 2010. Dr. Do completed her undergraduate studies and received her Bachelors of Science degree in Physiology at the University of Washington in 2005.

Dr. Do received her Doctor of Dental Surgery (DDS) degree at the University of Washington's School of Dentistry. She completed a general dentistry extramural rotation at the NeighborCare Health Southeast Dental Clinic, a pediatric dentistry extramural rotation with Sea Mar CHC, an early childhood oral health rotation at the UW Family Medicine/Pediatrics, and a geriatric dentistry extramural rotation at the Foss Nursing Home in Seattle.

Dr. Do is passionate about dentistry and is an advocate for promoting oral health and oral health access to the underserved communities. She has volunteered at multiple community events including the Longview Dental Outreach for low-income families, Smile Mobile, Give Kids A Smile, Husky Smiles, and Sea Mar's Health Fair.

Dr. Do has two kids. Besides spending time with her kids, Dr. Do enjoys reading, swimming, hiking, and travelling.​