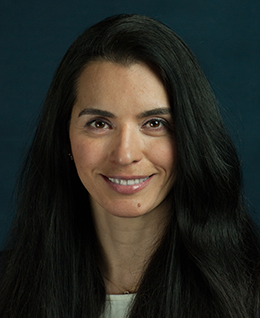 Education
: Doctor of Dental Surgery
Institution
: Bogomolets National Medical University Dental School & University of Washington & NYC College of Dentistry
Area of Specialty
: Orthodontics
Languages
: English, Russian & Persian
Dr. Espahbod began practicing dentistry at Sea Mar's Lacey Clinic in 2014.

Dr. Espahbod received her Dental Degree from Bogomolets National Medical University Dental School in Kiev. She received her Master's Degree in Oral Medicine from University of Washington and her Certificate in Orthodontics from the NYU College of Dentistry. She's an active member of the American Association of Orthodontics, the American Board of Orthodontics, the American Dental Association and the Washington State Dental Association. She also speaks Russian and Persian.

Dr. Espahbod makes sure that her patients are treated with the highest standards of care and receive the necessary information regarding their conditions and treatments. Being Board certified in addition to her prior years of practice as a general dentist have helped her not only in multi-aspected diagnosis and treatment planning, as well as effectively working with her colleagues.

Dr. Espahbod's hobbies include swimming, cycling, running and skiing along with reading and art. She loves to travel and spend time with her family and friends.