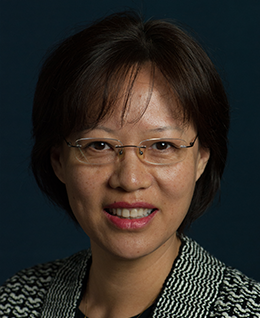 Education
: Doctor of Dental Surgery
Institution
: New York University
Area of Specialty
: Pediatric Dentistry
Languages
: English and Mandarin
Dr. Dali Wu has been practicing pediatric dentistry for Sea Mar CHC since 2001 and has provided dental care since 1990.

Dr. Dali Wu graduated in 1990 with a Doctor of Dental Surgery from Beijing University's School of Dentistry in China. She then practiced general dentistry at the advanced dentistry general practice at the Capital Medical University in Beijing.

In 1994, Dr. Wu began an orthodontic residence in Beijing. She practiced at Capital Medical University until 1996 as the attending orthodontist. Dr. Wu then discovered her love for working with young children and relocated to the United States where she began a pediatric residency at New York University's College of Dentistry. Dr. Wu received her Master of Science degree and a post-graduate certificate to practice pediatric dentistry from New York University in 2001.

Dr. Dali Wu is very active in Sea Mar's Head Start program, regularly providing limited orthodontic dental screenings for children in underserved communities and for children with special needs. Dr. Wu is a member of the American Academy of Pediatric Dentistry.

Her interests include spending time with her family and traveling to Beijing. When not providing patient care, Dr. Wu enjoys reading, hiking, and is very involved at her daughter's elementary school.