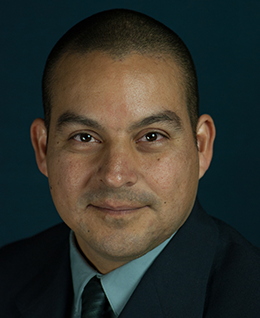 Education
: Doctor of Dental Surgery
Institution
: University of the Pacific, San Francisco, CA
Area of Specialty
: General Dentistry
Languages
: English and Spanish
Dr. David Medina joined Sea Mar Community Health Centers in 2011.

Dr. Medina graduated from Universidad Salvadorena Alberto Masferrer as a general dentist in 2003. After working as a dental assistant and doing voluntary work in the dental department of the General Hospital in San Francisco, California, Dr. Medina graduated from the International Dentist Program at University of the Pacific. He obtained his dental license in 2007.

Dr. Medina served for four years as an active duty commissioned officer with United States Navy, holding the rank of lieutenant. During his last year in military service, Dr. Medina was part of the 31st Marine Expeditionary Unit aboard USS Essex as part of Operation Tomodachi, an effort to provide disaster relief to Japan after being struck by the massive earthquake and tsunami in 2011.

Working for Sea Mar has fulfilled one of Dr. Medina's main objectives by allowing him to serve the diverse and underserved populations that make up the Greater Seattle community.

When not practicing dentistry, Dr. Medina enjoys spending time with his wife and two children, running, reading and soccer.