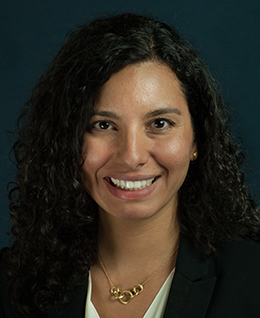 Education
: Doctor of Dental Surgery, Certificate in Pediatric Dentistry
Institution
: University of Washington, University of Texas Health Science Center, at San Antonio and University of Texas, at Houston
Area of Specialty
: Pediatric Dentistry
Languages
: English and Farsi
Dr. Donna Soleman began providing dental care as a specialist in pediatric dentistry for Sea Mar Community Health Centers in 2011.

Dr. Soleman grew up in the Pacific Northwest where she earned an undergraduate degree in psychology in 2000, and her dental school training at the University of Washington in 2005. She practiced dentistry for two years before pursuing training in pediatric dentistry at University of Texas Health Science Center in San Antonio, Texas.

During her residency, Dr. Soleman earned a Master's degree in public health through University of Texas at Houston. She practiced pediatric dentistry in San Antonio for a year before returning to Seattle.

Dr. Soleman is excited to be back in the Northwest and is looking forward to the opportunity to improve children's oral health at Sea Mar. Along with infant and children's oral health, she is also very interested in prenatal oral health care.

Dr. Soleman maintains professional affiliations with the American Dental Association and the American Academy of Pediatric Dentistry. She enjoys spending her free time with family and friends, and loves traveling, skiing, hiking, biking, scuba diving, cooking, and pottery.