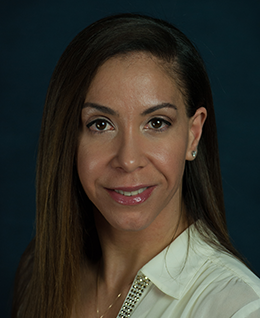 Education
: Doctor of Dental Surgery
Institution
: Marquette University, Milwaukee
Area of Specialty
: Dentistry with a focus on children
Languages
: English and Spanish
Dr. Marilyn Rodriguez joined Sea Mar in 2004, and has been practicing dentistry since 1998. She holds a BS in biology from the University of Massachusetts, and a Doctor of Dental Surgery degree from Marquette University School of Dentistry.

Dr. Rodriguez has a passion for caring for children in underserved communities. She is one of several Sea Mar providers involved with the Women, Infants, and Children (WIC) screening program, serving kids in Clark County. Dr. Rodriguez is a member of the Seattle Study Club, where she continues her dental studies.

Dr. Rodriguez is a regular participant in Sea Mar's community events, such as Fiestas Patrias, an annual celebration of Mexican and Latin American independence, health fairs, and the popular children's Christmas party.

Outside of work, Dr. Rodriguez enjoys working out, reading, traveling and spending time with her family.