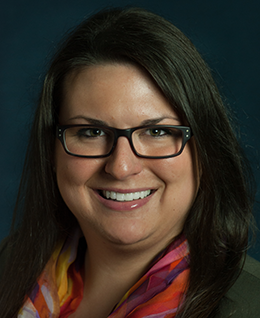 Education
: Doctor of Dental Surgery, Master in Public Health
Institution
: University of Washington
Area of Specialty
: General Dentistry
​Dr. Murray has been with Sea Mar since September of 2013, beginning at our Lacey dental site, and transferred to the Tacoma site in August of 2014. Dr. Murray holds a monthly clinic for adults with developmental disabilities.

Dr. Murray is a Tacoma native who is committed to serving her local community. Dr. Murray is a Bellarmine Preparatory alum (2003), and graduated with honors from the University of Portland in 2007, with dual degrees in biochemistry and biology.

Dr. Murray graduated from the University of Washington dental school in 2011, with awards in service to adult with disabilities and in public health. Committed to understanding how to better advocate for patients and how to promote dental health amongst the community, Dr. Murray completed a Master in Public Health from the University of Washington (2012). For her practicum, Dr. Murray worked with the Pierce County health department to better understand underserved communities and improve access to care in this area.

Dr. Murray held an NIDCR/NIH grant for two years (2011-2013), with her research involving surveying medical professionals in King Country who treat adults with mental health disorders of their dental awareness/knowledge and management of xerostomia (dry mouth) and later on oral health of homeless and at risk youth and their feelings and attitudes towards dental care. Dr. Murray completed a post-doc fellowship with the University of Washington DECOD (Dental Education for the Care Of people with Disabilities) along with a year of training at the renowned University of Washington Oral Medicine clinic, treating patients with various conditions including: chronic pain, systemic manifestations in the oral cavity, and TMD.

Dr. Murray is a member of the American Dental Association, the Washington State Dental Association, and the Pierce Country Dental Society.