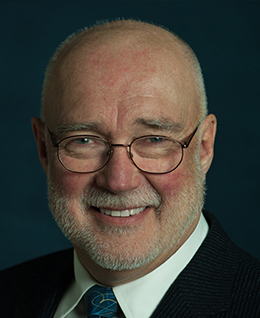 Education
: Doctor of Dental Surgery
Institution
: Marquette University, Milwaukee
Area of Specialty
: Endodontics
In 1970, Dr. Paul Lovdahl graduated from Marquette University School of Dentistry, and then completed the graduate endodontics program at the University of Washington in 1976.

Dr. Lovdahl is an endodontist, a specialist in root canal therapy. He has made good use of his private specialty practice by supporting dentists at Sea Mar's Bellingham Dental Clinic for several years.

In 2008, Dr. Lovdahl began serving at Bellingham Dental as a volunteer on a monthly basis. In the summer of 2009, after 31 years of private practice, he began supporting Sea Mar dentists in Bellingham, Mount Vernon, Oak Harbor and Marysville on a part-time basis.

Dr. Lovdahl has had a variety of professional interests and experiences. He has been a part-time faculty member at the universities of Washington, Maryland and Oslo (Norway), Baylor School of Dentistry in Texas, and Loma Linda University Dental School in California. He is a former member and chairman of the Dental Quality Assurance Commission of the Washington State Department of Health. He is a member of the Washington State Dental Association, the American Association of Endodontists, and a Fellow of the American College of Dentists. He is co-author of a textbook entitled Problem Solving in Endodontics, now in its fifth edition.

In his leisure time, Dr. Lovdahl enjoys being a grandpa.