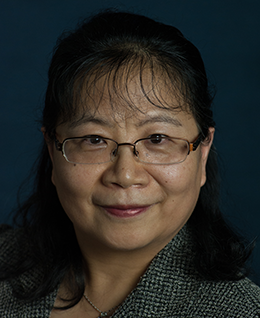 Education
: Doctor of Dental Surgery
Institution
: University of Washington
Area of Specialty
: General Dentistry, Oral Medicine
Languages
: English, Chinese
Dr. Yongqian Huang joined Sea Mar Community Health Centers in 2006 and has been practicing general dentistry for more than 20 years.

Dr. Huang graduated from the Dental School of West China University of Medical Sciences where she earned a DDS (Doctor of Dental Surgery) degree in 1982, and an MSD (Master of Science in Dentistry) degree in 1988. Dr. Huang moved to Canada in 1996 and worked as a research fellow at Simon Fraser University in Burnaby B.C., Canada, for six years. She relocated to the United States and entered the University of Washington where she earned an MSD and a Certificate of Oral Medicine in 2004.

Dr. Huang enjoys working with children and adults, has a strong background in the field of oral medicine, and is interested in seeing oral medicine patients. Dr. Huang also conducts screenings for the Women, Infants, and Children (WIC) program, serving children in Thurston county. Dr. Huang is ABCD board-certified and is a member of the American Dental Association. Dr. Huang is fluent in Chinese.

When Dr. Huang is not providing dental care to patients, she enjoys music and plays a Chinese plucking music instrument called a Pipa. In 2001, she was awarded first prize in a Pipa solo competition at Vancouver's Kiwannis Music Festival.