250 Seats
Register quickly!
Keynote:
Proven Strategies to Advance Integrated Care in the Latino Community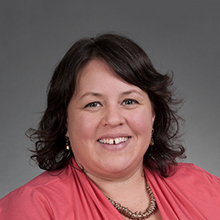 Anna Ratzliff, MD, PhD
Associate Director for Education,
Division of Integrated Care & Public Health
Department of Psychiatry & Behavioral Sciences
University of Washington
Conference Sessions:
The Effects of Trauma on Latino Children and Families: Implications for Policy and Practice
Luis Flores, M.A.LPC, LCDC, LCCA, RPT-S, Serving Children and Adults in Need Inc. (SCAN)
Plenary Session: Interprofessional Education: Transforming Care through Team Work
Dr. Adriana Perez, Ph.D. ANP-BC, Arizona State University College of Nursing
Utilizing National CLAS Standards (Cultural and Linguistic Appropriate Service) to Improve Health Outcomes
Guadalupe Pacheco, MSW, Founder and Principle, Pacheco Consulting Group
Population Health Strategies that Reduce Health Disparities
Speaker TBA
About the Latino Health Forum
The Latino Health Forum is an event dedicated to the exchange of innovative ideas, best practices and the advancement of health for the Latino community.
In its ninth year, the Latino Health Forum attracts health care experts and activists serving Latinos in the Pacific Northwest to participate in open dialogue and forums on current topics affecting the health of Latinos on regional, national and international levels.
The forum is a valuable platform for individuals working in health care, social justice, public policy and for those working with underserved Latino populations. Participants will have the opportunity to meet and network with practitioners, researchers and community activists currently impacting the field of public health. Individuals will gain valuable resources and skills towards shaping health policy and creating greater health equity for Latino populations here in the Pacific Northwest region.
Registration Info
Pricing:
Early Bird
Before Sept. 7
$105
Registration
After Sept. 7
$130
Get Involved
Sponsoring Partners
Click here if you are interested in partnering with this event.
Poster Presentation
If you are interested in presenting your poster at the forum fill out the form here, if you have any questions email Sarah Doty.