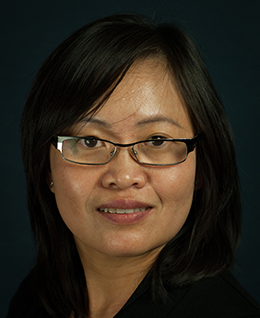 Education
: Master's degrees in nursing and public health
Institution
: Johns Hopkins University, Baltimore, Maryland
Board of Certification
: American Academy of Nurse Practitioners
Area of Specialty
: Family Medicine
Languages
: English, Vietnamese
Eunice Soh began working as an advanced registered nurse practitioner at Sea Mar's Marysville Medical Clinic in December 2012. Prior to joining Sea Mar, in 2012, she earned Master's degrees in nursing and in public health through Johns Hopkins University in Baltimore, Maryland.

Her clinical experience includes serving as a clinical instructor at Johns Hopkins University in 2010, where she taught undergraduate nursing students. From 2007 to 2010, Eunice was a registered nurse at the Seattle Veteran Affairs Medical Center, specializing in triage, urgent care, and emergency care. As a graduate student, she gained experience in adult, women, family, and pediatric primary care, and adult urgent care.

Eunice is a member of the American Academy of Nurse Practitioners, Sigma Theta Tau International Honor Society, and Phi Theta Kappa Honor Society.

When not at the clinic, Eunice enjoys engaging in church and community activities and traveling, and she volunteers her clinical and public health skills in Thailand and Haiti.