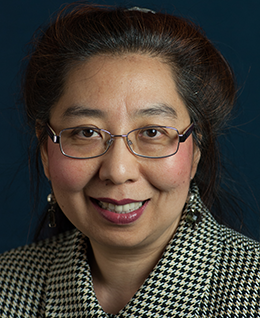 Education
: Doctor of Osteopathic Medicine
Institution
: New York College of Osteopathic Medicine, New York Institute of Technology
Board of Certification
: American College of Family Physicians
Residency
: St. Joseph Health Center, Warren, Ohio
Area of Specialty
: Family Practice
Languages
: English, Mandarin Chinese, Urdu
Dr. Fatima Shah joined Sea Mar Community Health Centers in March 2013. She worked at the Olympia Medical Clinic and provided care as a family physician until the opening of the new Sea Mar Thurston County Walk-In Clinic in September 2013.

Before joining Sea Mar, Dr. Shah worked at Providence Medical Group in Vancouver, Wash., and at Peace Health Medical Group in Longview, Wash. Before relocating to Washington State, Dr. Shah practiced family medicine in southwestern Indiana and was affiliated with Gibson General Hospital in Princeton, Indiana.

Dr. Shah earned a Doctor of Osteopathic Medicine degree at the New York College of Osteopathic Medicine, and a Doctor of Medicine degree at Fatima Jinnah Medical College in Lahore, Pakistan.

From 1990-91, Dr. Shah was a research assistant at the Mount Sinai Medical Center in New York in the department of molecular and cellular pathology, where she participated in several research projects.

Dr. Shah is a member of the American College of Family Physicians, the American Medical Association, and the American Osteopathic Association.

Outside of work, Dr. Shah enjoys the beautiful Northwest and likes to visit new places. Her hobbies include hiking, music, working out, different ethnic foods, exploring local cultures, and volunteering with children.