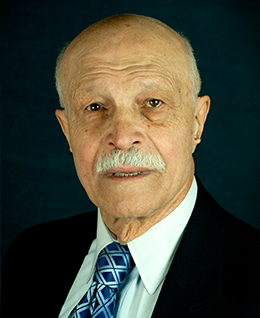 Education
: Medical Doctor
Institution
: University of Teheran, Iran
Board of Certification
: OB/GYN, Lifetime Fellow of American College of OB/GYN
Residency
: University of Chicago
Area of Specialty
: OB/GYN, Reproductive Endocrinology and Infertility
Languages
: English and Persian
Dr. Homy Naficy has been a clinician and employee at Seattle Medical Clinic since 1988.

Dr. Naficy received his doctoral degree from the University of Teheran, Iran, in 1954. He completed his residency in OB/GYN at the University of Chicago. He also completed a fellowship in Reproductive Endocrinology and Infertility at Harvard Medical School.

Dr. Naficy's philosophy of care is that providers must connect with patients and love the art of medicine in order to be able to take care of them.

Dr. Naficy provides specialized endocrinology and infertility services to his patients with compassion and enthusiasm. He is a Clinical Professor Emeritus at the University Of Washington School of Medicine.

He enjoys soccer and spending time with his family, and especially enjoys his grandchildren.