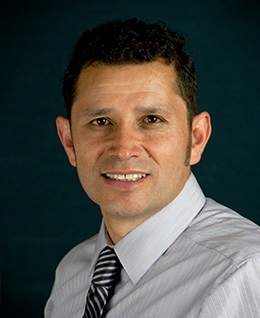 Education
: Medical Doctor
Institution
: University of Trujillo Medical School, Perú
Board of Certification
: Family Practice
Residency
: Providence Hospital
Area of Specialty
: Family Practice
Languages
: English and Spanish
Dr. Julio Jimenez began practicing medicine at the Seattle Medical Clinic in August 2000. He earned a Doctor of Medicine degree from la Universidad Nacional de Trujillo, Perú, and completed his family-medicine residency program at Providence Hospital in Seattle in June 2000.

Dr. Jiménez is a firm believer in holistic medicine, patient-centered care and health-care access for all. He is strongly committed to providing health-care services to the under-served populations in our community.

Born and raised in Perú, Dr. Jiménez understands the difficulties and struggles that immigrants face in adapting to the complexities and challenges of U.S. society. He believes that social justice begins with each of us, in our souls, and it is only achieved when we find the balance between the spiritual and material things.

Outside of practicing medicine, Dr. Jimenez participates actively in his church, enjoys soccer, traveling, and the outdoors.