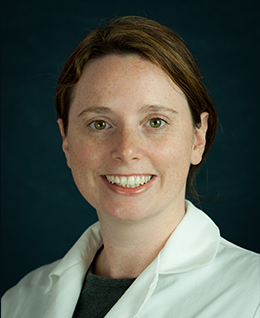 Education
: Nurse Practitioner
Institution
: Institute of Health Professionals, Boston, Mass.
Residency
: Wake Forest University School of Medicine, Winston - Salem, NC
Area of Specialty
: Family Practice
Katie E. Clarkson joined Sea Mar's Aberdeen Medical Clinic in November 2010. She is board-certified and is licensed by the State of Washington as an advanced registered nurse practitioner.

In 2007, Katie earned a Master of Science degree in nursing from the MGH Institute of Health Professionals in Boston, Massachusetts. In 2002, she earned a Bachelor of Science degree in biotechnology from the Worchester Polytechnic Institute in Worchester, Massachusetts.

Prior to joining Sea Mar, Katie gained extensive experience as a laboratory technician at Massachusetts General Hospital, Department of Radiation Oncology. She then worked as a registered nurse at Spaulding Hospital for Continuing Medical Care North Shore. As a National Health Service Corps Scholar she gained experience as a family nurse practitioner at the Guam Department of Health and Human Services, Northern Regional Community Health Center.

As a family primary care provider in Aberdeen, Katie enjoys working with her patients and in collaboration with other providers to ensure health maintenance and optimize health outcomes in chronic disease states. She also works as a member of the Hypertension Initiative/Medical Home team to improve delivery of patient-centered healthcare.

Katie's professional associations include the National Health Service Corps, Iota Eta Pi (nursing honor society), and Tau Beta Pi (engineering honor fraternity).

When not assisting her patients, Katie enjoys hiking, biking, outrigger canoeing, and travel.