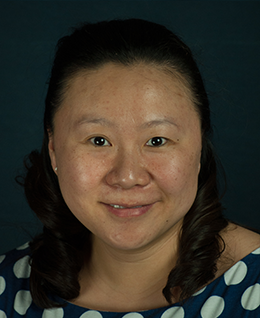 Education
: Doctor of Medicine
Institution
: Windsor University School of Medicine
Board of Certification
: American Academy of Family Physicians
Residency
: Family Medicine at Oklahoma University School of Community Medicine
Area of Specialty
: Family Medicine with Obstetrics
Languages
: English, Chinese (Mandarin/Cantonese)
​Dr. Kristina Petsas began practicing Family medicine at Sea Mar's Des Moines Medical Clinic in 2016. Before practicing at Sea Mar, Dr. Petsas completed her undergraduate work in Biology from the Rutgers University in New Jersey. After working as a research teaching specialist at UMDNJ-Robert Wood Johnson Medical School. She then earned a Doctor of Medicine degree from Windsor University. She also completed her MBA at Ashford University with High Honors before starting residency training in Family Medicine at Oklahoma University School of Community Medicine in Tulsa, OK.

Dr. Petsas has a passion for helping those in need and chose medicine as her channel to serve. As the medical director of Sea Mar Des Moines, she is part of the leadership to improve the quality of care provided within the organization. She is also working to provide access to support programs such as Behavior Health, Maternal Support Services, children's reading program and other ancillary services to her patients.

Dr. Petsas approaches each patient as a unique individual and treats the body as a whole for all evaluations. She practices Pediatric, Adult, Geriatric and Obstetric medicine at Sea Mar Des Moines and Highline Medical Center.

In addition to spending time with her children, Dr. Petsas spends her evenings and weekends reading, visiting museums and parks, as well as cooking healthy meals at home.