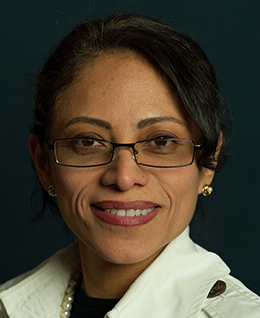 Education
: Doctor of Medicine
Institution
: Evangelic University in El Salvador, San Salvador, El Salvador
Residency
: Cook County Hospital, Chicago, Illinois
Area of Specialty
: Family Medicine and Obstetrics
Languages
: English, Spanish
Dr. Maria Gutierrez has been practicing at Sea Mar Community Health Centers since February 2003 as a family physician with OB privileges (follow up of normal/uncomplicated pregnancy, NSVD and C-Section assistant). Prior to joining Sea Mar she completed her family-practice residency at Cook County Hospital in Chicago.

Dr. Gutierrez served as director of a rural primary-care clinic in Cuscatlan, El Salvador, July 1995 to December 1996. Her responsibilities at this clinic included treatment of infectious/non-infectious diseases, education, community activities, supervision of employees, and administrative work.

Dr. Gutierrez's philosophy of care is to establish a caring doctor-patient relationship in order to improve the overall health and well-being of those being treated.

Dr. Gutierrez enjoys volunteering in the community and at local health fairs. Her hobbies and interests include spending time with family, reading self improvement books, meditation, languages, cultures, and preservation of flora and fauna.