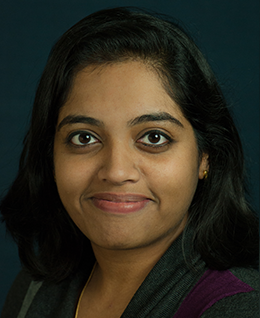 Education
: Doctor of Medicine
Institution
: Dr.B.R. Ambedkar Medical College in Bangalore, Karnataka, India
Board of Certification
: American Board of Family Medicine
Residency
: Southern New Mexico Family Medicine Residency, Las Cruces, New Mexico
Area of Specialty
: Family Practice
Dr. Rashmi Narasimhamurthy joined the Sea Mar Olympia Medical Clinic in August 2013. In 2008, she earned a Doctor of Medicine degree at Dr.B.R. Ambedkar Medical College, Bangalore, India.

In 2013, she completed her U.S. residency at the Southern New Mexico Family Medicine Residency in Las Cruces, New Mexico.

When not working, Dr. Narasimhamurthy enjoys spending time with her family, including two nephews who mean the world to her.