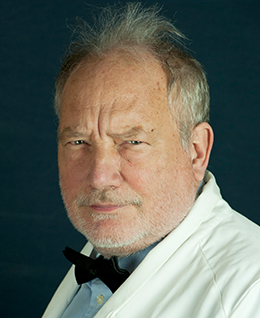 Education
: Medical Doctor (MD)
Institution
: Stony Brook University
Board of Certification
: Internal Medicine, Hematology, Oncology
Residency
: Mount Sinai Hospital, Albert Einstein College of Medicine
Area of Specialty
: Internal Medicine
Languages
: English and Spanish
Dr. Vincent Phillips began working for Sea Mar in 2009. Prior to joining Sea Mar, he practiced medicine for more than 15 years, including positions in New York at Gouverneur Hospital and William F. Ryan Community Health Center. After relocating to Washington State, he worked for Multicare in Kent, Madigan Army Hospital in Fort Lewis, and in private practice in Tacoma, before joining Olympia Medical Clinic.

Dr. Phillips is board-certified in internal medicine, hematology and oncology. He graduated from medical school at Stony Brook University in New York. He completed a hematology fellowship at State University of New York, Stony Brook, and Mt. Sinai Hospital in New York. He also completed a fellowship in oncology at Montefiore Hospital in New York.

Dr. Phillips philosophy of care is to educate patients to understand their condition and self-management. He supports universal health care.

Dr. Phillips speaks English and Spanish. In his spare time, he enjoys traveling to South America and working with indigenous people in that area.