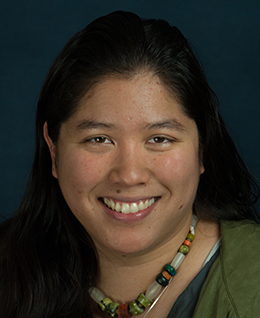 Education
: Bachelor in Social Work (BSW) 2008, Master in Social Environment Studies (MA) 2011, Master of Social Work (MSW) 2013
Institution
: Florida Atlantic University, FLACSO Ecuador, Barry University
Area of Specialty
: CBT, DBT, Motivational Interviewing, Family Systems, Person in Environment, Infant Mental Health
Languages
: English, Spanish
Andrea Razook began working at Sea Mar CHC in 2013 at Marysville Medical with Maternity Support Services (MSS) in Snohomish County. Before beginning at Sea Mar Andrea completed her master in Social Work (MSW) from Barry University in Miami Shores, FL. Previous to her MSW, Andrea also completed a master degree in Social Environment Studies in Quito, Ecuador where she lived for 5 years.

Andrea Razook has been an active member with the National Health Service Corps since August 2014. In 2015 Andrea began to work at Sea Mar Behavioral Health in Bellevue to continue to serve in community mental health.

In her spare time, Andrea enjoys traveling, reading, and painting.