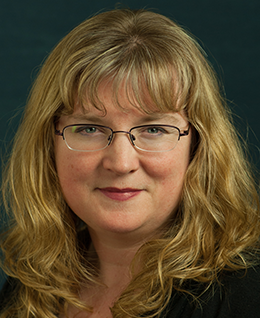 Education
: Master of Arts, Counseling Psychology
Institution
: St. Martins University, Lacey, Washington
Area of Specialty
: Treatment of anxiety, depression and post-traumatic stress disorder, childhood sexual abuse, teens and adult survivors
Languages
: English, Spanish
Julie McInnis began practicing at Sea Mar's Behavioral Health in December 2010. She has been a licensed mental health counselor since 2006, and also is a child mental health specialist.

Julie completed her undergraduate work in psychology and philosophy at Seattle Pacific University in 1996. While attending SPU, she received Outstanding Psychology Student for two consecutive years. She volunteered at University of Washington's Experimental Education Unit, working with behaviorally challenged children. She also worked as a volunteer, Guardian Ad Litem for King County, advocating for abused and neglected children who were dependents of the State of Washington.

Julie earned her Master of Arts in counseling psychology from St. Martins University in 2002. She was awarded the Charles Trowbridge Community Service Scholarship for her commitment to volunteering and giving back to her community. She volunteered at Crisis Clinic of Thurston and Mason County, as both a phone worker and a volunteer trainer. She also volunteered at SafePlace in Thurston County.

Julie did her graduate internship at Monarch Children's Justice and Advocacy Center. During her internship, she received the WCSAP (Washington Coalition of Sexual Assault Programs) core training on sexual assault. She specialized in providing treatment to children, teens and adults who had survived childhood sexual abuse through individual and group therapy. She also provided support and advocacy for non-offending parents of children who had been sexually abused. She continues to train graduate level interns to provide group therapy to children at Monarch. She provides this specialized treatment by incorporating strong advocacy skills during individual therapy with her clients at Sea Mar.

She enjoys reading, art, and traveling to Mexico.