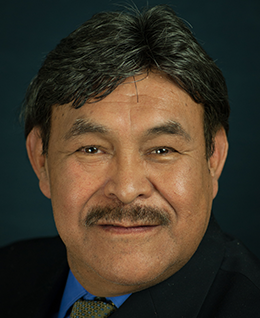 Education
: Chemical Dependency Professional, Clinical Psychology
Institution
: Universidad Nacional Autonoma de Mexico and Yakima Valley Community College
Area of Specialty
: Youth and adult chemical dependency
Languages
: English and Spanish
Marco Medina began working at Sea Mar in 1994 and currently is program manager of the Des Moines Recovery House and Treatment Center. He previously served as program manager of Sea Mar's Tacoma adult inpatient center.

Prior to working at Sea Mar, Marco worked at Betty Ford Center in Palm Springs, California for 4 years. He later moved to Oceanica, Mazatlan, Mexico, as director of the treatment center. Marco was also the clinical director at Casa de Esperanza outpatient program in Yakima, Washington.

Marco completed his chemical dependency coursework at Yakima Valley Community College. In 1976, he earned a clinical psychology degree from Universidad Nacional Autonoma de Mexico, Mexico City.

Marco is an active member of the Adult Residential Program Advisory Committee for the state of Washington and for the Division of Behavioral Health and Recovery. He is a sports and health enthusiast and especially likes biking, hiking, running, and camping. Marco is constantly involved in activities in the Latino community.