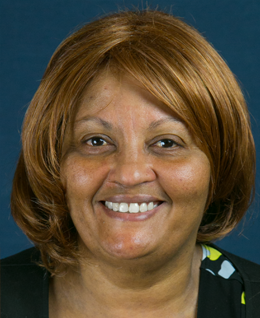 Education
: Bachelor's Degree, Sociology and Community Development
Institution
: The Evergreen State College, Tacoma, Washington
Area of Specialty
: Hepatits Education, AIDS, Marginalized populations
Rodslyn Kenney began practicing substance abuse therapy at Sea Mar Behavioral Health Seattle, in 2004 until 2012. She returned to Sea Mar Behavioral Health Outpatient Parenting In Recovery in July 2014.

Rodslyn has over twenty years experience in sociology, community development, and chemical dependency. Providing services to a diversified population and to undeserved, high risk individuals that are using drugs and alcohol; has been a passion of hers for quite some time. Rodslyn's career experience includes primary community support, case management, assessments, treatment plans, bed placements, and referrals to access medical, social-cultural, educational, and other services. Her main objective has been to enhance the diversity, fairness, and family values, for underserved populations; while working collaboratively with various agencies and evaluating programs for equality.

Rodslyn is excited to work with parents in recovery, people who have HIV/AIDS, Hepatitis C, and communities of color living with substance abuse and mental health conditions. She feels it is pertinent to provide, as well as ensure, participants receive quality customer service and care. All too often, these types of patients are disrespected, disregarded and uncared for in an appropriate manner.

In 2007, Rodslyn became an Instructor for The American Red Cross; teaching first aid, CPR, blood borne pathogens and HIV/AIDS. In 2014, she became an Independent provider for The American Red Cross. Also, in 2007, she received the Drug Alcohol Substance Abuse (DASA) Innovative Adult Program Award. In 2010, she received and the Sea Mar Community Health Dedicated Service Award. She became a Global Appraisal of Individual Needs (GAIN), Administrator, and Trainer of Trainers in 2009 and Advanced Clinical Interpretation, in 2010.

She takes a lot of pleasure spending time with her grandchildren, cooking, volunteers feeding the homeless and participating in community activities. She loves music, art, reading, poetry, camping, dancing, skating and keeping up with current events.