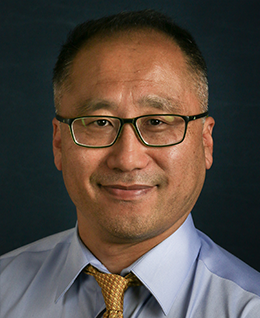 Education
: Master of Science Degree, Marriage and Family Therapy
Institution
: Seattle Pacific University
Area of Specialty
: Marriage and Family Therapy
In November 2010, Virgil Kim began working at Sea Mar CHC's Monroe Behavioral Health Clinic. Currently, he works as clinical supervisor and as a marriage and family therapist. He provides pre-marital counseling and serves children, teens, and adults, including couples and families.

Virgil earned a Bachelor's degree in social science from the University of Washington and a Master's degree in marriage and family therapy from Seattle Pacific University.

In counseling, Virgil sees each client as the expert of his or her own life and values the opportunity and privilege to walk together for a season with his clients on this road called life. Using the client's world view, life experiences, skills and resources, he works to help each individual to heal, grow, and mature into all that she or he wants to be.

Using evidence-based practices, i.e, cognitive behavioral therapy, family systems, motivational interviewing, and solution-focused therapy, Virgil helps clients to increase their level of self-acceptance, self-awareness, and self-understanding. Specifically, when his walk with clients comes to an end, he intends for them to understand the following: (1) they are more than the sum of their past and present challenges and struggles; (2) they are integral and valued members of society; (3) they are loved, and (4) they have the capacity and freedom to love themselves and others.

When not working, Virgil enjoys hiking, playing board games, and watching movies with his family. He has been married for 12 years and has a 7 year-old daughter. Individually, he enjoys sports: especially basketball. He also enjoys the piano, which he has been playing since he was 6 years old. Finally, he loves to eat, and enjoys trying out different ethnic cuisines.