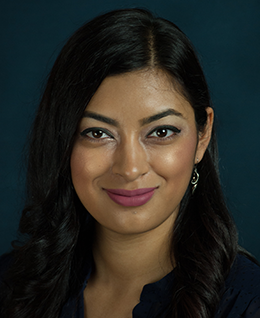 Education
: Master of Arts, Counseling Psychology
Institution
: Northwest University
Area of Specialty
: Children/youth/families, Cognitive Behavioral Therapy
Languages
: English and Spanish
Yecenia Giron began working as a Child and Family Therapist at Sea Mar's Seattle Behavioral Health Center in September 2015.

In 2012 Yecenia earned a Masters of Arts degree in Counseling Psychology from Northwest University, Kirkland, where she also earned a Bachelor of Arts degree in Psychology in 2010.

Yecenia previously worked as a Child and Family Therapist and Wraparound Care Coordinator in Yakima, WA. Yecenia has provided counseling at an alternative high school and middle school to at-risk youth who struggled with drug and alcohol addiction, emotional and behavioral problems. She also has experience working with a natural supports and providing parenting skills. Yecenia's professional experience includes working with children, youth, and families in various settings including church and school-based settings.

Yecenia has received certification for CBT+, an evidence based model designed to clinically treat depression, anxiety, trauma, and behavioral problems. Yecenia is designated as a Child Mental Health Specialist and is fluent in Spanish and English. She has worked with diverse populations, with a focus on working with Latinos.

Away from work, Yecenia enjoys spending quality time with family and friends, going to the movies, attending church, and traveling to internationally and domestically. Yecenia loves to learn about different cultures and trying new restaurants.