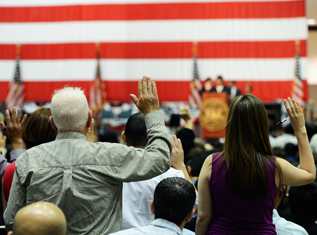 Coordinator:
Carmelo Gonzalez
Supervisor:
Jorge Madrazo
Sea Mar's Citizenship Program offers free services to people who would like to become United States citizens. Sea Mar partners with the City of Seattle's
New Citizenship Program.
Citizenship services include:
• N-400 Application for Naturalization to become a U.S. citizen.
• Interpretation for biometrics appointment (needed during the citizenship process).
• If eligible, interpretation for naturalization interview.
• Interpretation during appointment for citizenship oath ceremony.
• Referral to other agencies when client needs legal advice.
• Citizenship preparation classes on U.S. history and government (classes provided at Sea Mar locations in South Park).
Carmelo Gonzalez
P: 206.764.4700
E: CarmeloGonzalez@seamarchc.org
Copyright ©2010-2022: Sea Mar Community Health Centers