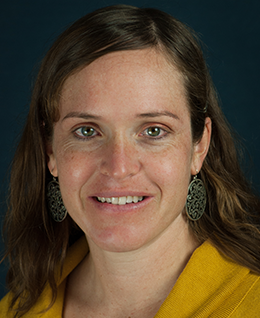 Board of Certification
: American Board of Family Medicine
Area of Specialty
: Family Medicine
Dr. Christine Hancock began working with Sea Mar's Bellingham Medical Clinic in August 2013. Prior to joining Sea Mar, Dr. Hancock completed her residency in Family Medicine at the Santa Rosa Family Medicine Residency. She hails from California, where she earned her medical degree at the UC San Francisco School of Medicine, and a Masters of Health and Medical Science at UC Berkeley. She received her undergraduate degree from Swarthmore College with a major in Biology and a concentration in Latin American studies, including time spent studying in Bolivia and Peru. She has worked with Spanish speaking populations since High School, when she started out tutoring ESL students.

Dr. Hancock's research interests include rural physician recruitment and retention, residency curriculum design, and provider satisfaction in community health centers. She is also a 2016 National Rural Health Association Fellow, focusing on the rural opioid epidemic and strategies to improve treatment availability. She mentors pre-health students from Western Washington University in a quarter-long shadowing program and has an adjunct faculty appointment at WWU in the Community Health Program.

In her spare time, Dr. Hancock enjoys road biking, baking, traveling and spending time with her family.