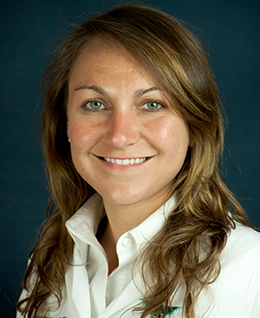 Education
: Nurse Practitioner
Institution
: Yale University, New Haven, Connecticut
Board of Certification
: American Academy of Family Physicians
Area of Specialty
: Pediatric Medical Care
Julia Berndt, ARNP, joined Sea Mar's team of providers at Puyallup Medical Clinic in July 2012. She earned her Master of Science in Nursing and Master of Public Health in Health Policy from Yale University. She is board certified as a pediatric nurse practitioner by the Pediatric Nursing Certification Board.

Julia gained valuable clinical experience at multiple primary health care clinics in Connecticut while completing her studies. She provided urgent and preventive primary care to infants, toddlers, school-aged children, and adolescents in an underserved, high-risk, urban community. She also completed two specialty clinical rotations, one focused on child development, specifically attention deficit hyperactivity disorder (ADHD) and autism spectrum disorders (ASD), and another focused on managing childhood asthma and allergies.

Julia is a member of the National Association of Pediatric Nurse Practitioners, and was the 2012 recipient of the Loretta C. Ford Leadership Development Award. Julia is dedicated to improving children's access to health care and is also a strong believer in volunteering. She has volunteered at a transitional program for young adults with ASD, a pediatric health project in Managua, Nicaragua, an afterschool tutoring program, and at numerous free health clinics.

When not working, you will find Julia outdoors, traveling, reading, and spending time with friends and family. Originally from the Northeast, she is thrilled to be a part of our community and is looking forward to exploring all that the Pacific Northwest has to offer.