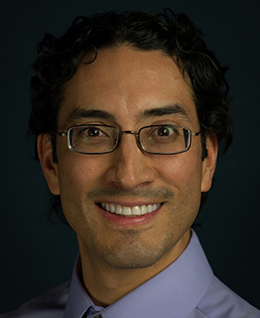 Education
: Medical Doctor
Institution
: University of Washington
Board of Certification
: American Board of Family Medicine
Residency
: Swedish Family Medicine, Seattle
Area of Specialty
: Family Medicine, Sports Medicine, Musculoskeletal Ultrasound
Languages
: English and Spanish
Dr. Julian Perez has been with Sea Mar since 2007. He holds a Bachelor's degree in Zoology with a minor in Spanish from the University of Idaho, and his Doctor of Medicine degree from the University of Washington School of Medicine (2004). He completed his Family Medicine Residency with in 2007 and his Sports Medicine Fellowship in 2016 with Swedish Family Medicine at Cherry Hill, in Seattle. He is board certified in Family Medicine, Sports Medicine and Musculoskeletal Ultrasonography.

Dr. Perez's philosophy of care is that health care is a human right for all. He believes that the work of primary care physicians is to ensure the health and well-being of the people of our country. He is an advocate for universal health care for all, and supports the community health center model as the instrument for achieving this goal.

Dr. Perez enjoys folkloric dancing with Seattle's highly regarded professional dance group, Bailadores de Bronce. He also loves hiking, camping, road biking, international travel, ethnic festivals, gardening, and cooking.