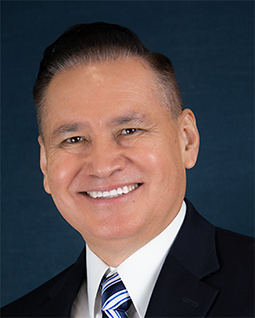 Education
: Medical Doctor
Institution
: University of Trujillo, Perú
Board of Certification
: Family Practice
Residency
: Cook County Hospital in Chicago, IL
Area of Specialty
: Family Practice
Languages
: English and Spanish
Dr. Miguel Jiménez has been practicing medicine for Sea Mar Community Health Centers since he graduated from la Universidad Nacionál de Trujillo, Perú, in 1989. He completed his family-medicine residency program at Cook County Hospital in Chicago in 2004.

Dr. Jiménez love for service to the underserved and the Latino community is evident in his growing panel of patients. Besides serving as a full-time attending physician at Seattle Medical, he also maintains a patient panel at Sea Mar's Nursing Home in Seattle.

Dr. Jiménez philosophy of care is to provide excellent care to any and all patients regardless of their ability to pay. He enjoys playing classical and folk music on his guitar along with his three very talented brothers, and he is an avid soccer player.

Dr. Jimenez is currently participating in a Family Medicine Faculty Development Fellowship at the University of Washington as part of his academic goals. In pursuit of excellence in teaching family medicine to new generations of young doctors and medical students, he also joined the Society of Teachers of Family Medicine (STFM) last year.