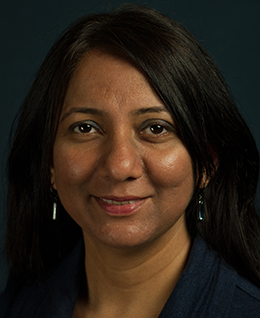 Education
: Medical Doctor
Institution
: Sindh Medical College Karachi, Pakistan 1991-1998
Board of Certification
: Pediatrics
Residency
: William Beaumont Hospital in Royal Oak, Michigan
Area of Specialty
: Pediatrician
Languages
: English, Urdu and Hindi
Dr. Talat Khan joined Sea Mar in 2008, and now practices as a pediatrician at the Bellevue and Monroe medical clinics.

Dr. Khan graduated at the top of her class from the Medical School of the University of Sindh in Karachi, Pakistan, in 1998. She did post-graduate work in pediatrics at William Beaumont Hospital, Royal Oak, Michigan, in 2004.

Since then, Dr. Khan worked as a pediatric consultant in the Pediatric Neonatal at the William Beaumont Hospital, Royal Oak, Michigan, and also worked at Skagit Valley Medical Center in Stanwood, Washington.

Dr. Khan is a child advocate who specializes in pediatric medicine, and she is a strong believer in preventive medicine. Dr. Khan's philosophy is to treat her patients the same way she would like her family members to be treated. She emphasizes building long-term relationships with parents to ensure a healthier life for their children.