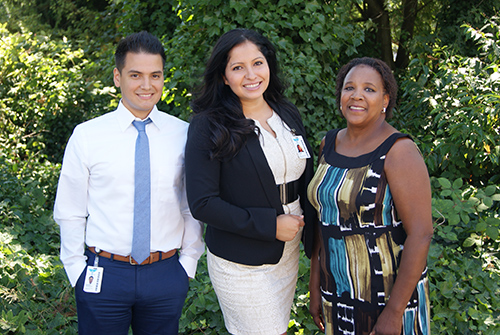 Enrolling in health insurance isn't always simple Sea Mar Certified Navigators are trained to help you through the enrollment process.
Sea Mar Certified Navigators are available for:

Explaining elibility, enrollment, and program rules. Helping you understand the benefits and costs of each health plan, so you can choose the best plan that fits your needs by comparing health plans side by side. Review your options and get enrolled while we protect your confidentiality and privacy.


If you don't have health care coverage, you might have to pay a fine on your taxes.
The penalties will increase in 2018 to:


$695 per adult $347.50 per child Up to $2,085 per household, or 2.5% of household income (whichever is greater)
Contact us for Questions, Information or to schedule an evening or weekend appointment:

Phone: 1.855.289.4503

Click here to find out when a medicare expert is available at your local Sea Mar medical clinic.
Vancouver Medical Clinic - Fourth Plain

Vancouver Medical - Salmon Creek

Vancouver Medical Clinic - Delaware
Aberdeen Clinic

Elma Clinic

Ocean Shores
Bellevue Clinic

Burien Clinic

Kent Clinic

Seattle Clinic

White Center Clinic
Puyallup Clinic

Tacoma Clinic

Tillicum Clinic
Concrete Clinic

Mount Vernon Clinic
Everett Clinic

Marynsville Clinic

Monroe Clinic
Lacey Clinic

Olympia Clinic

Yelm Clinic
Bellingham Clinic

Everson Clinic