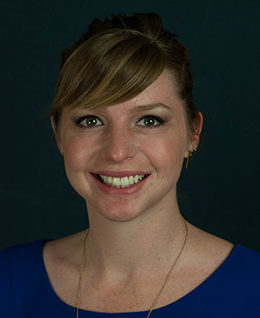 Education
: Master of Arts, Psychology; Child, Couple and Family Therapy
Area of Specialty
: Family Systems
Ashli joined Sea Mar's Monroe Behavioral Health Clinic in May 2015, working in the Child and Family Program. Prior to joining Sea Mar, she worked as a child, family, and school-based therapist for two years with Catholic Community Services in Everett.

In 2014, Ashli earned a Master of Arts degree in psychology (Couples and Family Program) from Antioch University, Seattle. Prior to this, she earned a Bachelor of Arts degree in psychology, with a minor in diversity, from the University of Washington.

Ashli is guided by evidence-based practices and current research in determining a therapeutic approach that works best in meeting her clients' needs. She is experienced in narrative, art, play, and cognitive behavioral therapies, family systems, psycho-education, and other treatments.

In counseling, Ashli seeks to build relationships that will help empower her clients and families to improve their lives and build skills that will help them with future challenges. She takes into consideration her clients' strengths, culture, and other systems they are involved in. She often collaborates with and incorporates families into treatment, especially when working with children.

Ashli enjoys spending time with friends, family, and her two dogs. She loves to travel, camping, boating, entertaining, baking, and dining out.