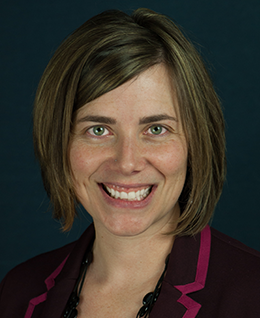 Education
: Master of Arts, Psychology
Institution
: Antioch University, Seattle
Area of Specialty
: Multicultural competency, family systems
In January 2010, Sarah Dailey began working at Sea Mar's Puyallup Behavioral Health Center as a GA-U coordinator. Following this, she worked as a mental health therapist and clinical supervisor at Sea Mar's Bellevue Behavioral Health Center. In 2014, she was promoted to program manager at Sea Mar's Seattle Behavioral Health Center.

Prior to joining Sea Mar, Sarah earned a Bachelor of Science degree in psychology from the University of Oregon, Eugene, Oregon, where she graduated cum laude and with departmental honors. She then earned a Master of Arts degree in psychology, specializing in mental health counseling and child, couple, and family therapy from Antioch University in Seattle.

Sarah is a licensed marriage and family therapist. She is also a clinical member of the American Association of Marriage and Family Therapists, and is designated as a mental health professional as well as a child mental health specialist.

Sarah has particular strengths in understanding the complexity of cultural and gender issues. She has focused her academic and clinical career on issues related to race, multicultural competency, and culturally appropriate theory and intervention.

She has traveled to many countries and continents which has exposed her to various cultures. She most recently traveled to Cambodia as part of a delegation of therapists who led a workshop focusing on intervention with children and families at the Royal University of Phnom Penh.

Sarah was nominated for Student Member of the Year with the American Association of Marriage and Family Therapists in 2007, and was the recipient of the Cambodia Intercultural Exchange in Couple and Family Therapy Scholarship in 2009. She is also a member of Psi Chi International Honor Society and Golden Key International Honor Society.

Sarah enjoys many of the outdoor opportunities and diversity of social activities provided in the Pacific Northwest and Seattle area. In addition to teaching hip hop dance, Sarah enjoys surfing, skateboarding, hiking, skiing, and knitting.