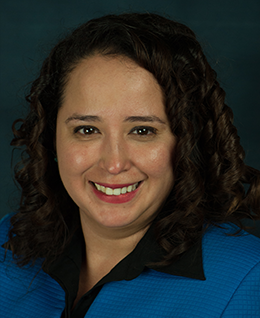 Education
: Masters of Art in Marriage and Family Therapy
Institution
: Northcentral University, AZ.
Area of Specialty
: Children, Adolescents, Families and Adults
Languages
: English, Spanish
Thelma Mora Zazueta began working at Sea Mar's Bellevue Behavioral Health as a Case Manager from April 2014 to June 2016. In July 2016, Thelma worked with families in Kent, WA to complete her internship. During her year term, Thelma worked with children (age 5 and older), adolescents, and their families. In September 2017, Thelma return to work at Sea Mar's Bellevue Behavioral Health as a Mental Health Therapist.

Thelma's therapeutic approach includes strength-based, collaborative techniques, and client-centered approach. She believes in stablishing a safe, non-judgmental and trusting environment to empower clients to make desired changes, and to have a space in which clients can freely explore feelings and ideas, which will allow each individual to grow and develop.

Thelma has provided more than 100 hours of community service at a non-profit organization that advocates for workers' rights, provide a variety of classes, and focuses on providing job opportunities to the Latino community. She believes that volunteering in organizations is a great way to be involved in activities that improve the community and help people need.

In her free time, Thelma loves to be in contact with nature, sing, read, and spend time with her family.