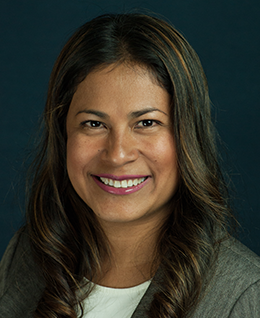 Education
: Doctor of Dental Surgery
Institution
: University of Colorado
Area of Specialty
: General Dentistry with a focus on children
Languages
: English and Spanish
Dr. Misky Lopez began providing dental care at Sea Mar Community Health Centers in 2009. She is the lead dentist in the Marysville Dental Clinic. She was born and raised in Peru where she practiced as a general dentist before moving to the Pacific Northwest with her family.

In 1996, Dr. Lopez received a bachelor's degree in dentistry from San Martin de Porres University, Lima, Peru, She earned a Doctor of Dental Surgery degree in 2008 from the University of Colorado and received United States dental accreditation.

Dr. Lopez is a strong advocate for smoking cessation and was involved in community outreach for prevention and cessation of tobacco use. She has a strong interest in promoting a healthy lifestyle for children and families. She enjoys providing dental care to children in the Marysville clinic.

Dr Lopez is a member of the Academy of General Dentistry. She participates in community activities such as Sea Mar's annual Christmas/Holiday Party and often helps at local health fairs. She is fluent in Spanish and, thus, can readily serve the fast-growing Latino population in Marysville.

She enjoys working out, reading, camping, and cooking. Her newest passion is snow skiing, in Whistler in Vancouver, B.C., one of her favorite spots.